Flu Shots now available. Call for an appointment today!
All providers are now accepting new patients. Call today for an appointment.
A tradition of quality pediatric care delivered in a more comfortable and personal manner.
About Children's Faith Pediatrics
Since Dr. Rick Glover established this pediatric practice in 1996, it has grown and changed quite a bit. In 2002 a new name was adopted, Children's Faith Pediatrics. This name reflects a new vision and approach to the practice, recognizing our need for an unquestioning, child-like faith in God. In early 2001 Dr. Glover was involved in a mission project in which an infant from Belize, Central America came to Knoxville at 13 days old for removal of a large, life-threatening tumor. Although she died after the operation at just 19 days old, God used baby Faith to touch many hearts and change many lives. To honor baby Faith and all the other precious children we have cared for, we renamed our practice Children's Faith Pediatrics. 

We hope you will be reminded of your need for child-like faith in God each time we use this name. Our logo represents the fresh new beginning we receive as a blessing each day as the sun rises because of the empty cross at the top of the mountain. Our prayer is that we help your child with their medical needs while encouraging your family to draw closer to the Great Physician, Jesus himself.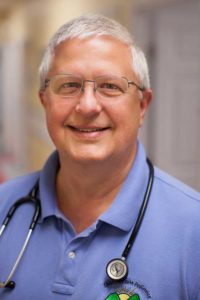 Rick Glover, M.D.
Dr. Glover grew up in West Knoxville, attending Cedar Bluff and Farragut schools. After graduating from the University of Tennessee at Knoxville, he attended medical school at U.T. in Memphis. His residency training in pediatrics was at LeBonheur Children's Medical Center in Memphis.
He served three years active duty at Columbus Air Force Base, where he was Chief of Pediatrics. Dr. Glover is married and has four daughters and several grandchildren.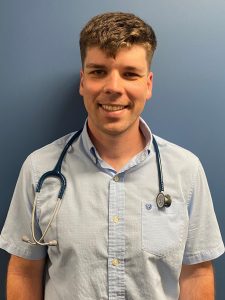 Chris Gallaher, CPNP
Chris was born and raised in Knoxville and enjoy the many different activities this area has to offer. He attended Tennessee Technological University where he attained his Bachelor of Science in Nursing. After years as a pediatric nurse he attended King University where he achieved his Master of Science in Nursing.
He and his wife enjoy traveling and experiencing new places. They also enjoy time with family, outdoor activities, and of course UT sports.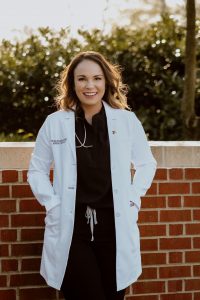 Mollie Dowland, CPNP
Mollie grew up in Cookeville, TN but has called Knoxville home for the last 11 years. She attended Tennessee Wesleyan University where she received her Bachelor of Science in Nursing, followed by 3 years as a travel RN in neonatal intensive care units across the United States. She returned home to Knoxville to spend the last three years practicing in pediatric primary care while completing her Doctor of Nursing Practice degree. Mollie graduated from The University of Tennessee (Go Vols!) in May 2022 with her DNP as a pediatric nurse practitioner and is excited to serve the patients and families of Children's Faith Pediatrics and the Knoxville community!
Monday - Friday
Closed for Lunch 12:00pm - 1:00pm
We will be closed on these holidays: New Years Day, Memorial Day, July Fourth, Labor Day, Thanksgiving, Friday after Thanksgiving, and Christmas Day